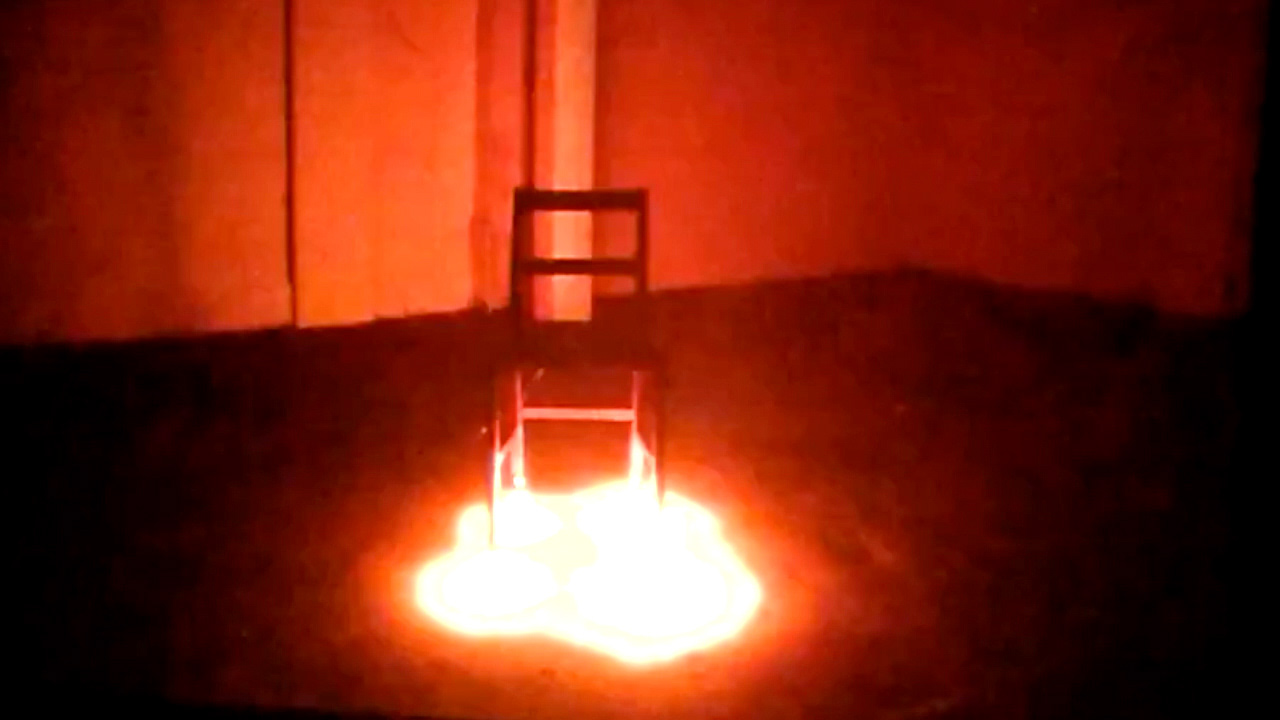 In 1990, I was a founder member of an arts collective called
The Fine Rats International
. We organised large scale
son et lumière
 installations in derelict factories. The first exhibition 
Into The Night
, was held The Custard Factory, in 1991 in Birmingham.
Exhibitions such as 
Under Spaghetti Junction
and  
Vacant Possession
  funded by the West Midlands Development Agency and reviewed in Performance Magazine, 1992.
After an MA in Hypermedia Design at Coventry University, I taught at the RCA and at ARTEC , an organisation teaching long-term unemployed digital media and coding skills.
 Andy Cameron, inspired a group of students at the University of Westminster to challenge what I had coined the "multimediocre" industry that we were seeing develop and produce something unique and fantastic. I was coding tutor on the seminal Antirom project teaching the new
Lingo
language in Macromind Director.
Amongst all the brilliant student pieces, I remember one created a wonderful minimalist piece that was just a cursor on a white screen, but as you moved around it randomly fell away from you and "dropped" into a liquid screen, creating concentric ripples. You get a hint of it around 10 minutes into this showreel.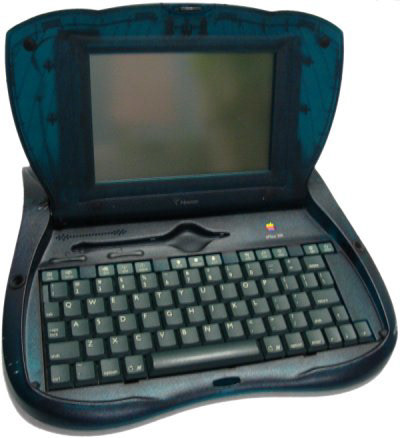 In 1994 and developed an online community tool called Spinalot, and was invited to work with Apple's Advanced Technology Group in Cupertino. by
Don Norman
himself! 
Spinalot was demoed by Apple at the Macworld event as an education exemplar. Working with Kurt Schmucker, we created a product called Luna, with which kids using eMates (Apple Newtons in a cool ruggedised case) on the Sprint network (pre-mobile) could enter bird-watching data that was displayed using Java visualisation applets embedded in a learning community site.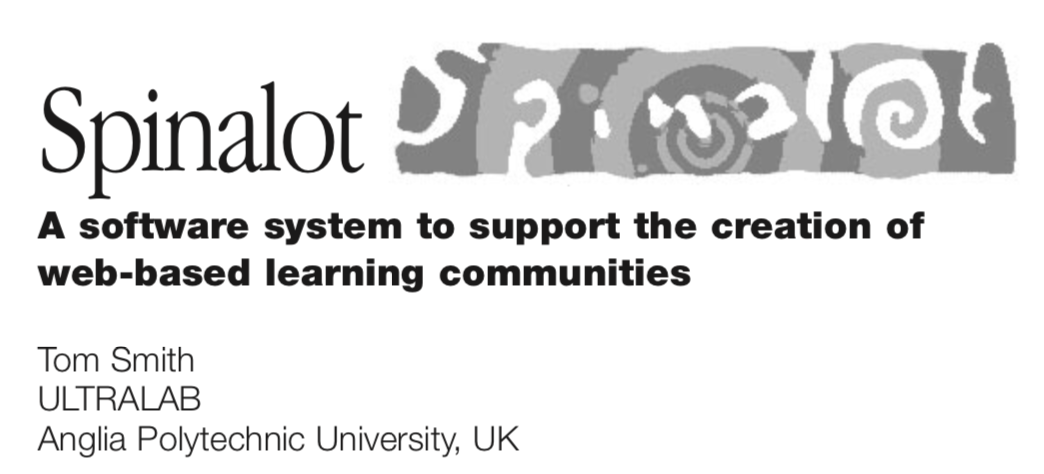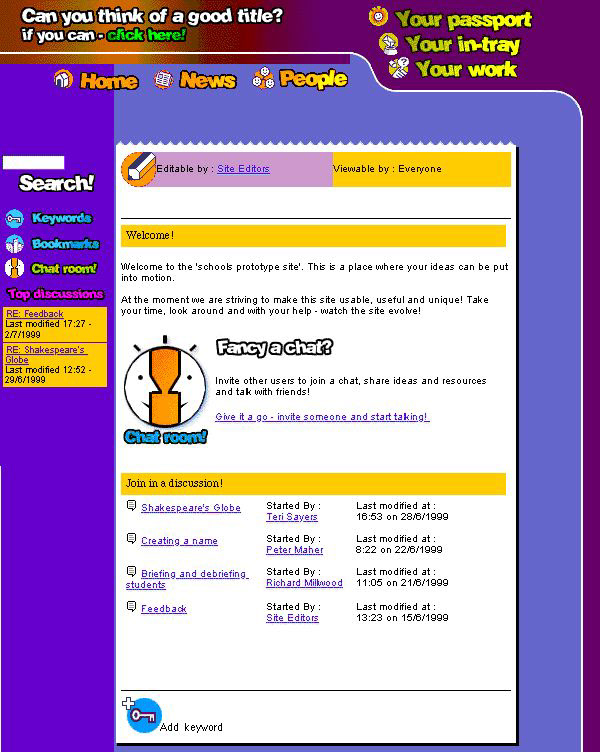 Spinalot was later used as evidence in a patent troll case against Facebook proving that Facebook's features had already been created and were freely available and in the public domain.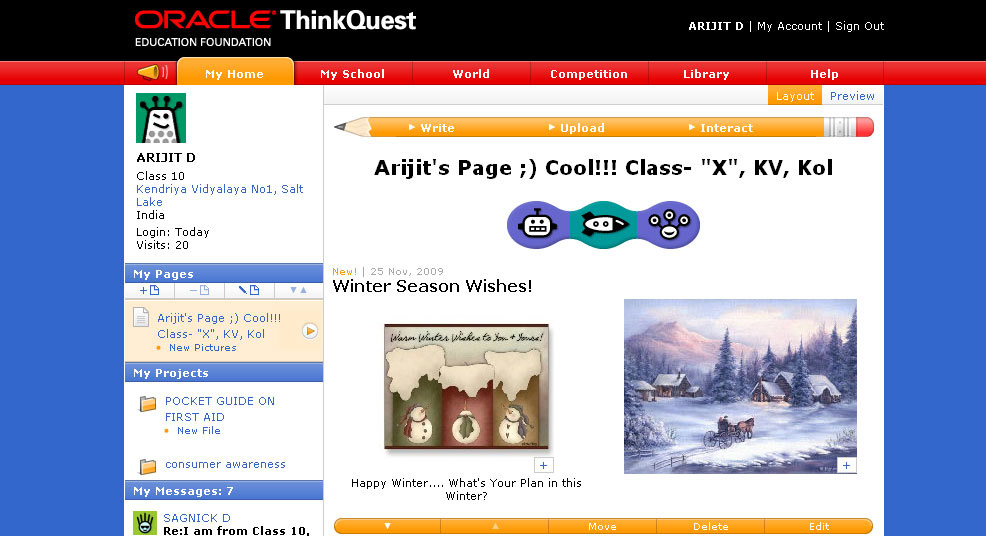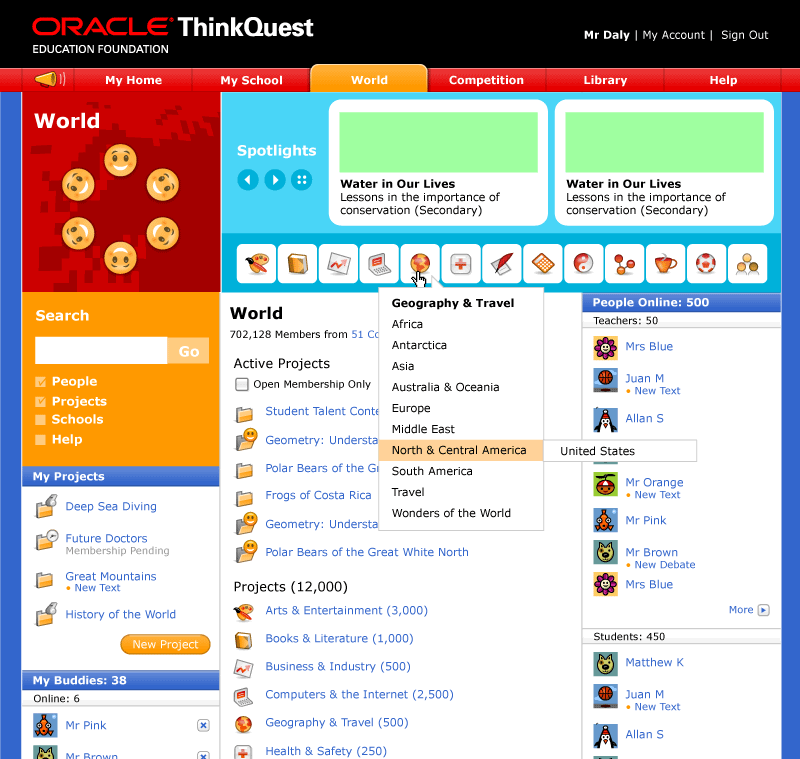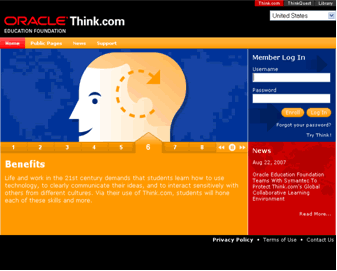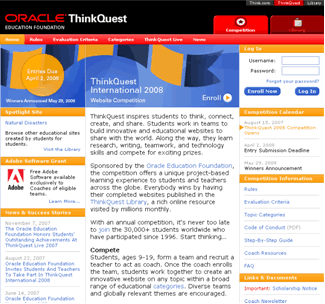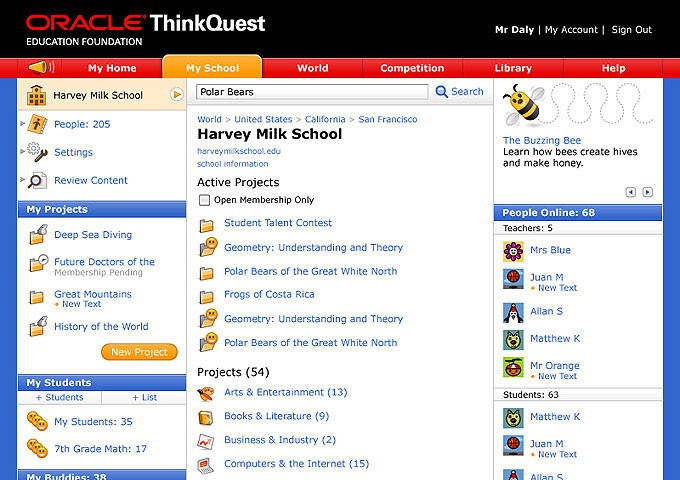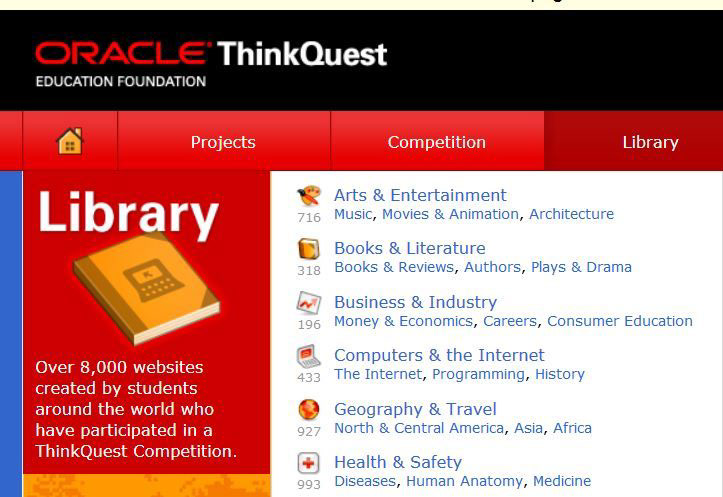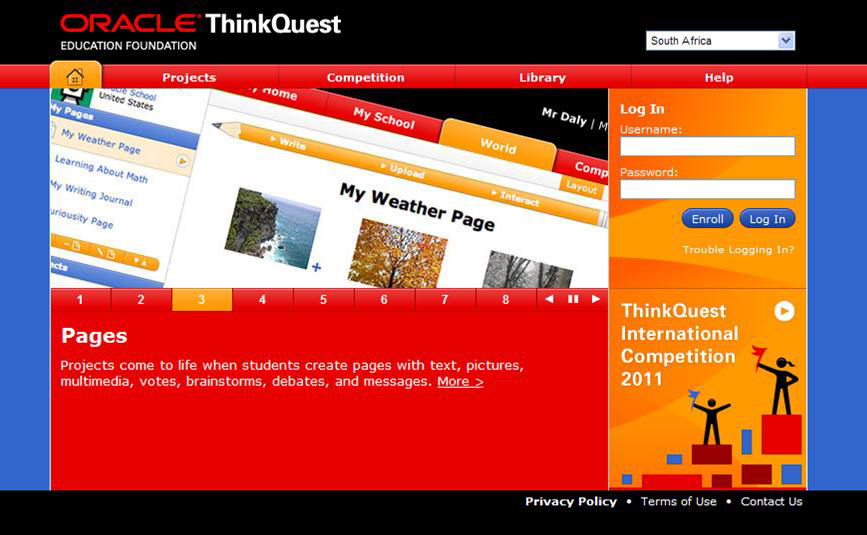 Spinalot was later used as the inspiration for the creation of the then largest educational site on the internet, created in collaboration with Oracle.  Originally called Think.com, and later
ThinkQuest
, the site took all the constructivist design of Spinalot and added funding, scalability, and the verification of each person on there. The ThinkQuest mission was...
 "to inspire students globally to think, connect, create and share -- using technology to help them dissolve boundaries, fulfill their potential, and create a better society."
Video tour of Spinalot emulated years later.
I was attracted to ULTRALAB because of the work and philosophy of
Prof Stephen Heppell
. His
You Can Too!
approach to technology is one I still live by today, demystifying and sharing tools and approaches.
My first large project at Ultralab I got to work closely with and learn from
Richard Millwood
,
Sam Deane
and
Kris Popat
 on Insights For Teachers and Parents CD Rom commissioned by Apple.
Digital Media Research Lab
In 2000 I joined DRML, a research lab partnership between LloydsTSB, Cable & Wireless and design agencies Rufus Leonard and the OTHER media. I created WAP mobile applications in Zope, exploring lots of the crazy opportunities on the dot.com wave. The team created lots of innovative prototypes but the DRML closed because despite being a "space for creative digital play", the sponsors realised that there would be no way to decide on who owned how much of whatever was created.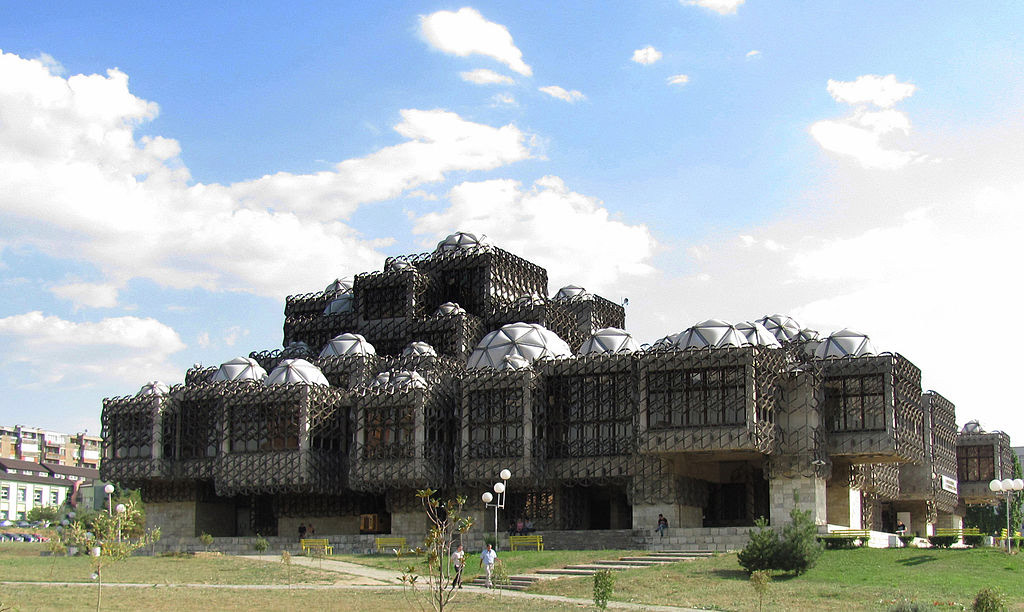 I joined design agency the OTHER media. My role was mixed, including UX design, evangelising open-source software and researching new tools and approaches to give the OTHER media's clients a cutting edge. 
I contributed to some of the curriculum for HyperIsland and was lucky enough to teach at the amazing Pristina Library in Kosova. 
​​​​​​​
In 2005 I founded Everythingability,  a consultancy that worked with a variety of clients on wildy varied projects, from creating iPhone apps, to improving usability, to marketing using open source tools. The "idea" behind the name was that a lot of small changes to "everything" was a more effective to improve a business than a lot of focussed and isolated "something".  
In 2009, I joined the University of York as Collaborative Software Specialist. My role was defined as "maverick" and was to encourage collaboration within teams, between departments, across the university and between the university and other universities. I was told to "go and do things differently" and tried my best. 
In 2011 I was part of the team that rolled out our hugely successful transition to Google Apps and hosted the Google Education User Group conference. 
I have won the Professional at York award twice (is this a record) so I must be doing something wrong.
I currently am totally enjoying working with staff and students in the area of
Digital Creativity
. I am privileged to work in such a fabulous organisation.
Photo credit: John Sootheran.
All of the above has filled the time whilst my music career has been on permanent hold due to lack of talent.